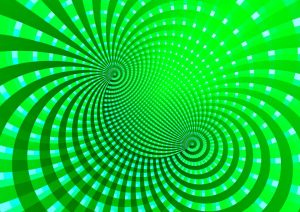 Your life is a magnet. Yes, it is. You may not have thought of your life in this way, but it attracts and repels. Yes, this is what a magnet does. We learn in physics that magnetism is;
"a physical phenomenon produced by the motion of electric charge, resulting in attractive and repulsive forces between objects."
Well, this is precisely what happens in your personal space. The people who need to be in your life will be attracted to your life, and the people who do not belong in your life will be repelled. You ask, how is that possible? There is a part of you call your soul, and this thing is smart by design. Your soul searches out the other person and gives you a feeling or sensation about that individual.  The soul examines the aura of the person.
What you need to know is to be aware that your life is a magnet and it carries out its job to attract or discharge folks. Sometimes without you consciously knowing. When we live on  The Alphabet Circle Journey, we learn that our awareness is heightened and we are in tune with our souls. We embrace those who show up, and we accept those who have been repelled.
So, how do you deal with the magnet of your life? You pay attention. You embrace your highs and your lows. Know that all things happen in your life for a reason. Don't panic when things happen. Folks in your life will either stay, embrace you or help you or they will move on. Both options are necessary for your growth.
Leave me a comment to let me know about your magnet experience.